West Coast Trip 2014: Background
It all starts with the car...
This is kind of a long story, but I feel like it's critical background for the two people who actually follow this blog. (Side note - are the followers actually... the two of us? No matter!)
In the summer of 2014, I turned in my lease. It was a very practical car, but nothing to get too excited about. I think in the back of my mind I knew I would be up for something with a little more zip after three years.
Then sabbatical came upon us. It worked out pretty well, timing wise. I turned in the leased car sometime mid-summer, and then we headed off to Okinawa. Alice and I talked about what we would do for cars when we got back to the US and into Albuquerque. Last time we were there, we managed with one car and I hitched a ride every day (in a Boxster, no less) into the lab. But this time we would have two kids, instead of one, and Alice and I had talked about the possibility of getting something new for me in Albuquerque once we got there.
So I started doing some research online. After reading some reviews and watching some YouTube videos, I had a pretty good idea of what I was looking for. These are basically the other end of the spectrum from what I should be driving, in a rational world - they're fairly impractical, but a lot of fun. What the heck - you only live once, right?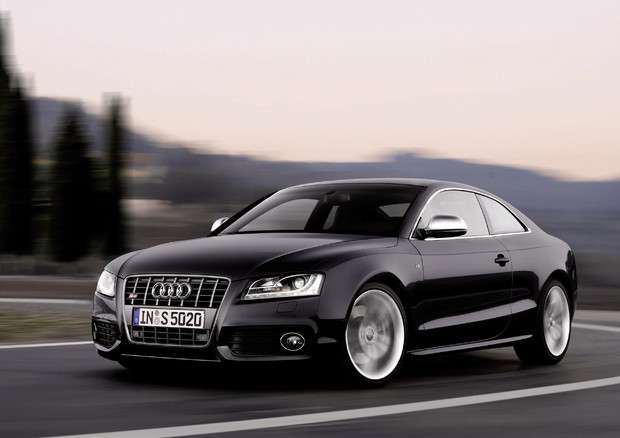 I started looking at what was available in ABQ, and... there was almost nothing. I think one car came up in my search. I expanded the radius another hundred miles and... nothing. I maybe could have transferred something to CarMax, or bought one brand new, but I didn't actually like the new designs. Audi had dropped the V8 in favor of a supercharged V6, and they had redone the front end. I liked the slightly older models, and they were much more affordable on the used market.
Then I had a crazy idea. We were planning on spending the holidays in Seattle, and so I checked the market there. It was great! There were about a dozen cars matching my search criteria in the Seattle area. But it's crazy to think about buying a car in Seattle, and driving it four days to ABQ on your own. I pitched it to Alice, and... she had legit concerns. I would need to find someone to make the trek with me, to share the driving.
On a lark I emailed Mike and said, hey - any chance you'd be able to do another road trip? Who else would I want to make this trip with? Nobody. Or rather, who else could put up with me for four days? Probably nobody else. I pitched it to Mike: four days after Christmas from Seattle to Albuquerque (I might have mentioned the possibility of a stick shift.) Mike got back to me right away and was like, you know what - this might be possible! We were off and running.